SpiderControl™ MicroBrowser for Android™
The SpiderControl MicroBrowser app for Android is available here for download. The SpiderControl MicroBrowser app is built to run on smartphones and tablets with Android version 5.0 (Lollipop) and higher, for ARM, MIPS or x86 processor.
What's New in version V.1.7.0.156 (2021.10.07)
Support Multi-touches
Support USB Storage (enabled in menu)
Support Import/Export configuration files on USB stick if enabled
Support new Container "MB_isScreenOn"
Support new Container "_KEYPAD_EN", to enable/disable the use of the keypad TEQ file or Android on screen keyboard
Support Color 24 bpp
Support Tiny SVG
Support URL jump history in MicroBrowser with Android back button
Support CODESYS V.3 webvisu in MicroBrowser
Support Tooltips (MB_ShowTooltips and MB_TooltipOnTouch)
Support alpha-blend and gradient in rectangle objects
Bug fixes and other improvments in SpiderControl and CoDeSys v2 visu
Remove Anti Alias option from menu, since it doesn't work anymore (24 bpp)
Don't show alert dialog on Import/Export, if no file will be overwritten
Installation / Updates
Updates of the SpiderControl MicroBrowser app is done on Google Play™. However, if you have installed the SpiderControl MicroBrowser APK file with activation code, you will continue to receive updates with the procedure below

Open this page on your Android device with the standard web browser (QR code), and click on the droid icon below.

Once the download is finished, open the APK file stored in your Download folder and follow instructions to complete the installation.
Note: Some authorisations can be asked to allow the installation of an APK file out from the official store.
Activation code
You can fill out the form here, with the MicroBrowser registration code, to order a license key for your device.
The price list of all our products is available here (PDF).
FAQ
Read the Frequently Asked Questions of the SpiderControl MicroBrowser app.
Support
For any questions, feedback or support, you may contact us here
QR Code
Scan the QR code with your Android smartphone or tablet, to open this page and download the app.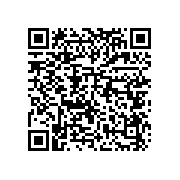 Android is a trademark of Google Inc.
CODESYS is a trademark of 3S Smart Software Solutions GmbH
SpiderControl is a trademark of iniNet Solutions GmbH